Scheduled Reports History is list of all Scheduled Reports that have been sent to you via email from Adthena. Because the reports can be downloaded, this means they are easily accessible by your whole team at anytime.
Viewing Report History
Navigate to the Reports > Scheduled Report History to view historic reports; you will see the total number of reports available on the top left and the list can be filtered by report type by using the dropdown under the date picker on the top right.

Changing Dates
Use the Date Picker at the top of the tracker to adjust the adjust the timespan.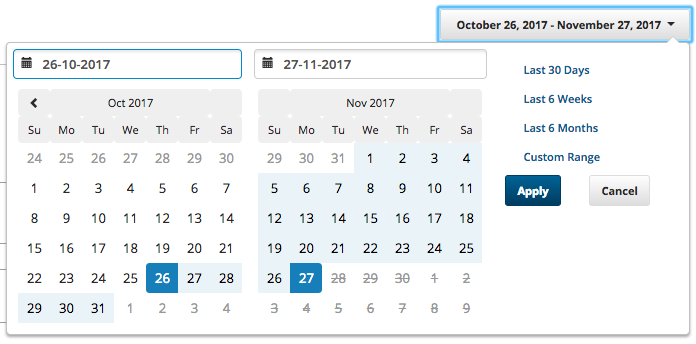 FAQs
Which file formats are available for the reports?
The reports will be the format of which they were originally sent. This cannot be changed.
How long do reports stay available to download?
Reports will remain in your account for as long as your account is active.
If I delete a Scheduled Report, will it remain in the history?
Yes