You can download Infringement Reports as CSVs. To do so, follow these steps:
Access your Adthena account
Navigate to Reports & Alerts on the left side panel
Click on View Infringements
At the top of your screen, on the right hand side, click on the Export link and select CSV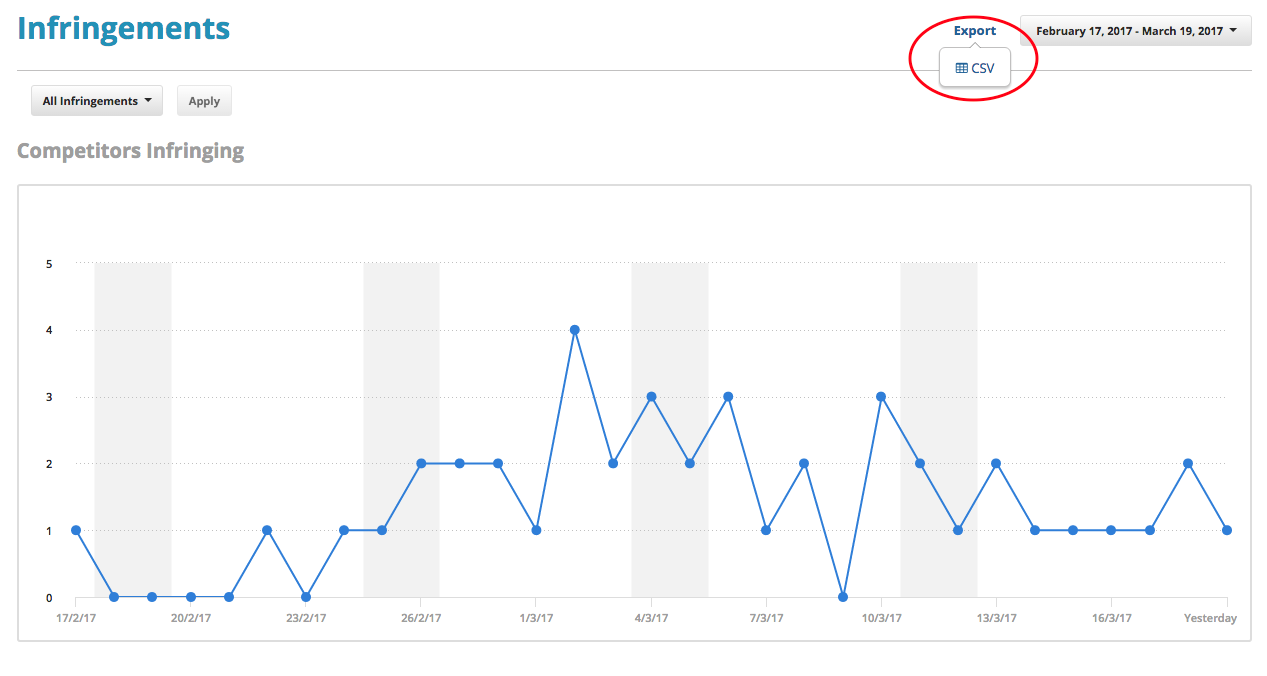 This will automatically start the download of the CSV file.
You can also change the date range of the report you want to view and download by clicking on the date range button, also on the top right corner, as seen below: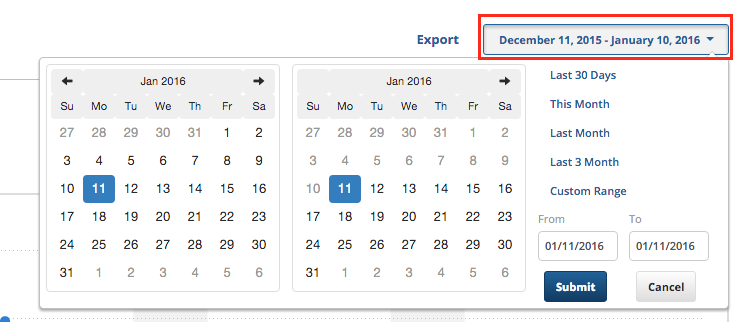 To view a screen grab of the actual infringement, copy the 'Evidence Link' from the export and paste it into your browser. Lear this step by step here.
Related articles
Infringement Rules - what are they and how do I create one?
Infringement Rules - Best Practice & Tips
Infringement report CSV export - what do the columns mean?
Infringement evidence - how do I view it & create a screen shot?