Adthena is built for customer value and outcomes, so everything we develop is based on feedback from our customers. Labs is a place for us test potential new features directly with our users.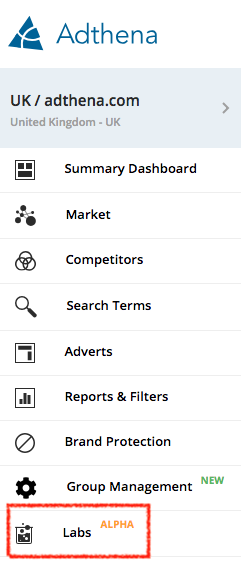 Adthena Labs leads to faster, more user centric product development.
We can build things quickly, not fully finished, to get feedback earlier in the process which leads to better outcomes.

We can experiment with potential features without committing to them and not waste development effort on things users are not interested in.

Our users can feel more involved and heard in the great new things we build for them.
We will be releasing "alpha" features into this section periodically. An "alpha" feature is not fully finished or supported and likely will have bugs. The design/functionality may change significantly without notice and the feature may not be released at all.
Submit your feedback directly in the app via the Feedback button and help shape the future of Adthena based on your needs.