If you're unsure if you have the feature enabled, navigate to Search Terms and if Brand Activator is enabled it will be visible below Search Term Detail. If you don't see it, please reach out to your Adthena Account Manager about upgrading.
For Brand Activator to work you must first check that your Google Ad campaigns meet the feature's requirements. You will also need to be a Google Ads administrator to implement the script portion of the setup in your Google Ads account.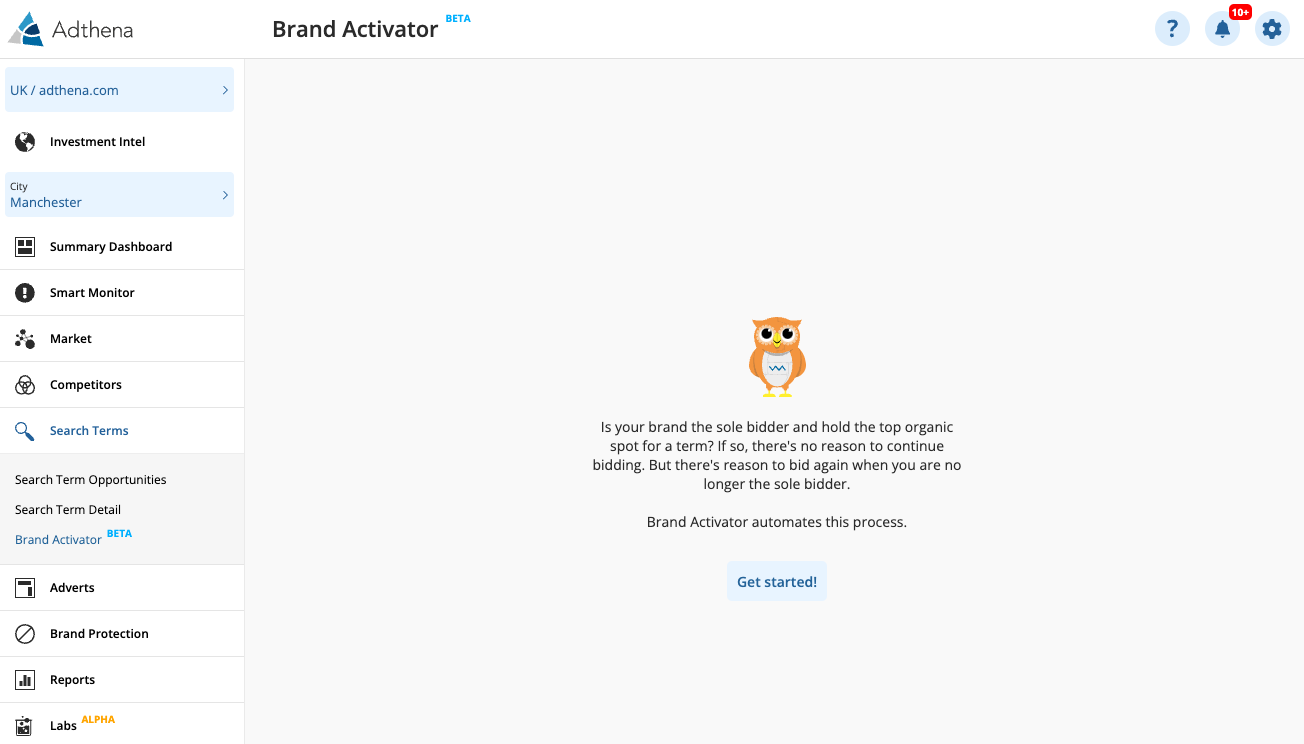 Enable Brand Activator
Once the feature has been activated in your account, click on 'Get started!' to begin the setup process and click 'Continue'.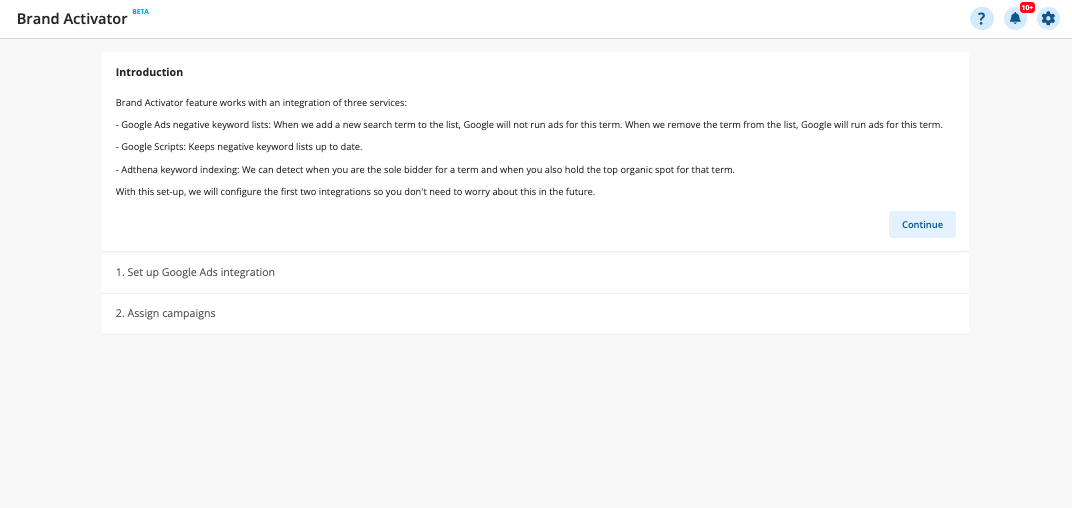 1. Setup Google Ads integration
Click on 'Go to Google Ads integration page' to begin the integration process.
Create and Schedule Script
Click on the URL which will open your Google Ads scripts section in a new tab. You will need to ensure you log into the Google Ads account where all your chosen search terms exist. Follow the steps specified in Adthena to create and schedule your script. Once completed, go back to Adthena and click on 'Brand Activator' under 'Search Terms' in the left sidebar. Click on 'I integrated Google Ads with Adthena' to continue to the next stage.
Assign Campaigns
Follow the URL link which will take you to the Negative Keywords list in your Google Ads account. Click on your newly created negative keyword list and specify which campaigns you want this to be applied to. Click 'Apply to campaigns' to select the campaigns you need. Finally, click 'Complete set up' in Adthena.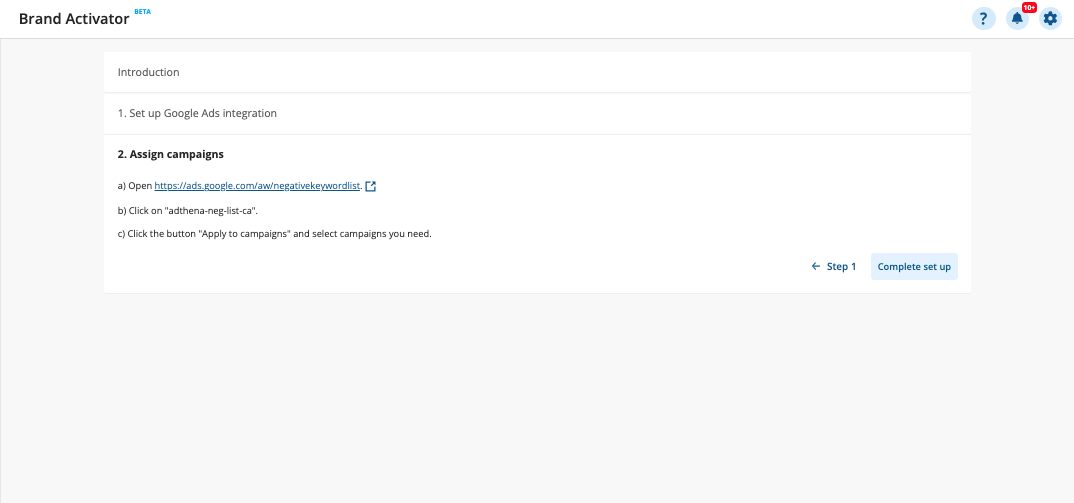 Toggle 'Search terms' to add the terms you would like to use for Brand Activator. Once the terms have been added, the tool will begin working the following day.