Filters enables you to quickly filter charts and tables by individual Competitors, Competitor Groups, Search Terms, Search Term Groups, as well as by your Google Ads campaigns (providing you've linked your Google Ads account to your Adthena domain). This functionality is available in Market Trends, Market Share, Search Term Detail, Search Term Opportunities and Top Ads. In this article we'll show you:
Navigate to the page you want to filter and click on the + Filters button in the top left corner of the page.

Select your desired filter combination, click Apply.

Saved Filters
Saved Filters allow you to store filter combinations which you will find useful in future. You can then load that same filter on various pages in Adthena. Sky's the limit to the various combinations you can add so we recommend you get started and experiment. It can greatly speed up your most frequent searches and once saved, you can also share filters with your teammates. It's even possible to send the filtered results directly to your email via Scheduled Reports.
Create a Saved Filter
Select your desired filter combination, click Apply and then Save. Give the Filter a relevant name, then Save to finish.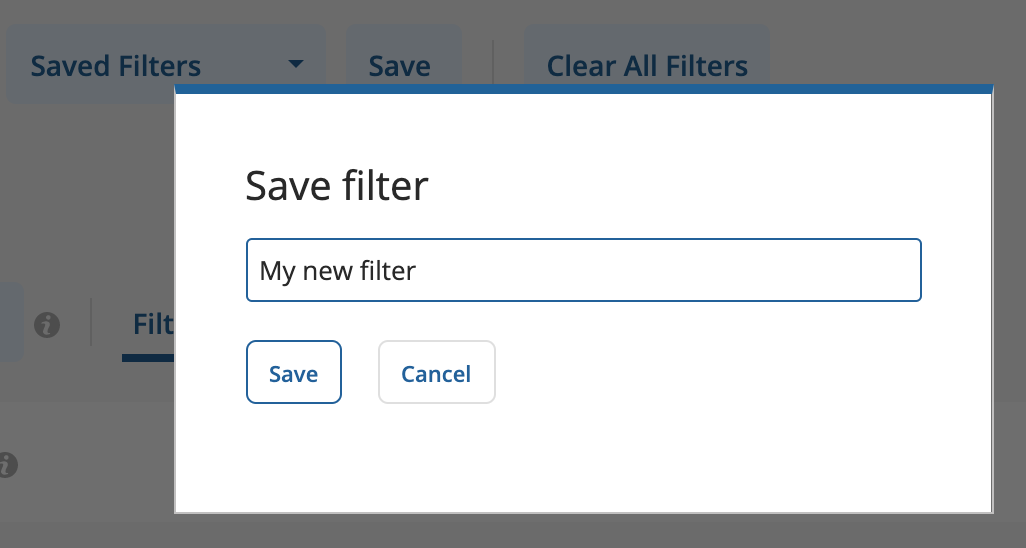 Apply a Saved Filter
Navigate to the page of your choice (i.e. Market Share) click the Saved Filters drop-down, select your required filter and finish by clicking Apply. You'll then be able to quickly filter the chart/table data but with much less effort.

Edit a Saved Filter
Once a saved filter is applied, you can edit it by simply removing or adding the filter combinations and then clicking Save.
Remove a Filter
Click on Clear All Filters to remove a filter
Within Settings you can view all the Saved Filters you have created plus any that have been shared by other users in the account.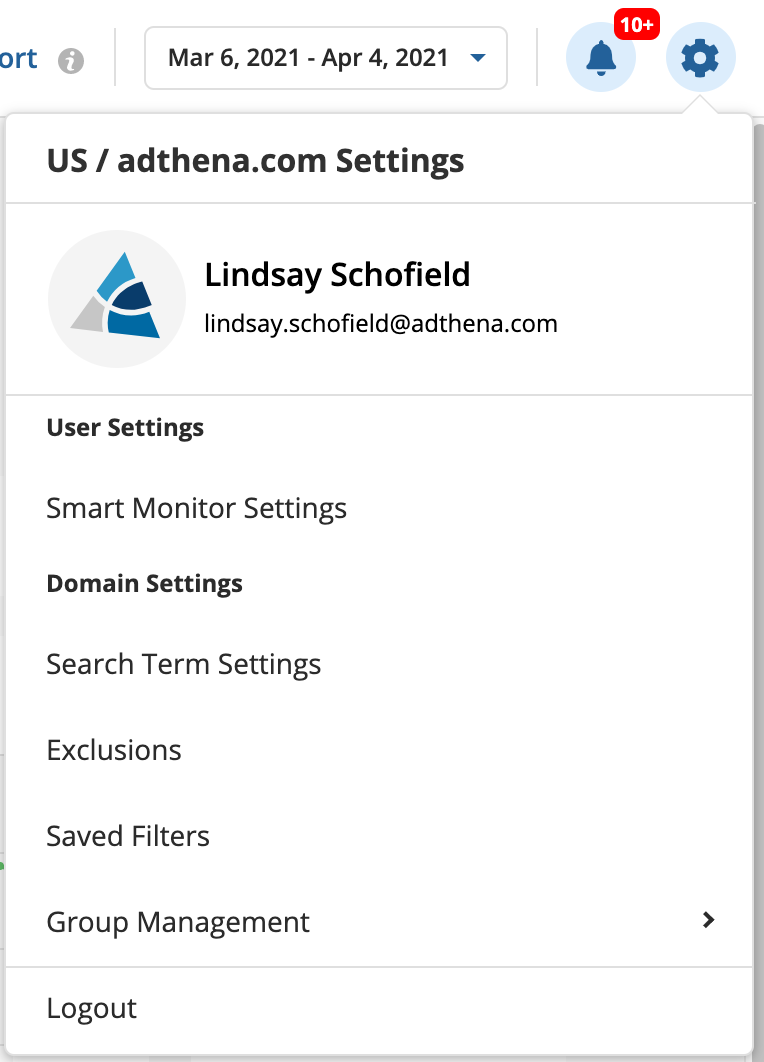 The table shows the filter name, who it was created by, the name of the user who last modified it, when it was last modified and if it has been shared. This is also where you can share, rename or delete a filter.

Rename a Saved Filter
If you'd like to rename then this can be done on the dedicated Saved Filters page via the Reports & Filters section.
Share a Saved Filter
Each Saved Filter is only visible to you by default, but you can share the Saved Filter with the rest of your team by clicking Reports & Filters, then Saved Filters and then Share in the Actions column. The Saved Filter you created will then become available to your teammates.
Delete a Saved Filter
In the Actions column to the right of each Saved Filter, you will see a small trash can. Click on this to delete a filter.
I selected a Saved Filter from the dropdown, but the data has not changed?
You need to click the Apply button for the filters to be applied.
Why do I not see all Saved Filters in the dropdown?
You will only see filters that you have created and filters that have been shared in the dropdown. You can load the others using the Quick Filters dropdown on the Saved Filters page.
How are Saved Filters ordered in the dropdown?
You will see the filters that you created, followed by filters that are shared in your account
My Saved Filter contained search terms and competitors that are no longer included when I reapply the filter days/months later
This should not happen very often, but since every night Adthena re-calculates and updates your Whole Market, it can be determined that a search term or competitor is no longer part of your market and so no longer in your account. You can prevent this if required by adding Priority Terms or Named Competitors.
What if the Search Term Groups or Competitor Groups in my Saved Filter are updated?
You cannot delete a group that is contained within a filter (the filter needs to be updated first). If a group is renamed then any filters containing the group will be automatically updated.